Founded on 5 of March of 1964 in the city of Luanda, Angola, by Armando Marecos Ferreira, the company Marecos, Lda. manufactured and developed refrigeration equipment, namely Commercial Refrigeration, Transport Refrigeration and Industrial Refrigeration, having achieved great size and prestige, still recognized in that country today. For socio-political reasons, it became necessary to relocate to Portugal in 1974, under the name of Frio Marecos Lda.
1987
In 1987, Olitrem – Society for the Distillation of Tremês Oils was created, with the main objective of "Extracting Vegetable Oils for Perfumery".
1993
Olitrem broadens its horizons to the Representation, Construction and Repair of Refrigeration Equipment, gradually becoming its main activity. It then acquires the rights to the Trademark "MARECOS", updating its name and social pact, in 1999, to OLITREM – Indústria de Refrigeração, S.A.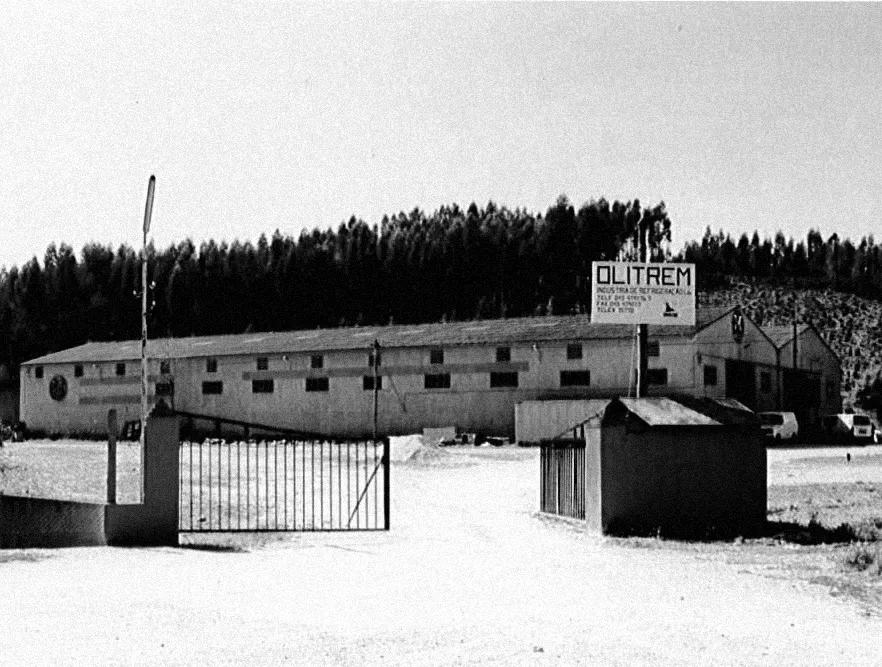 2009
Development of the first line of cold equipment specific for healthcare sector
2011
In 2011, Olitrem SGPS was created to integrate the various companies of the group, being constituted by Olitrem -S.A., S.A.V. – S.A. and Frigelo, Lda., a company based in Mozambique with the purpose of distributing, installing and providing technical service in the field of industrial refrigeration and hotel equipment.
2014
In 2014, the company invests in two new lines of business in order to diversify its areas of activity: the manufacture of neutral stainless steel furniture, with a specialized team for the development of this type of product, and the transformation of plastic materials through extrusion and thermoforming, supplying the company needs and allowing the supply to other business partners.
2022
Rebranding of the Marecos brand for the HORECA and Beverages area, and creation of the Medgree brand for specific equipment for the healthcare area
Currently, the field of action is essentially in Commercial and Industrial Refrigeration for the Hotel, Restaurant and Beverage Industry, as well as in Professional Refrigeration for the healthcare area, carrying the vast experience accumulated over many years of activity. The company has been conquering more and more market space, allowing it to be one of the largest companies in this field of activity in Portugal, establishing itself as a reference at European level, with a presence in more than 30 countries, on 3 continents.
To face the market demands and in order to implement its policy of improvement, Olitrem has been investing in the innovation and update of its facilities, equipment and products, currently having 210 employees, in a production area of 25,000 m².



lntroducing
our new visual identity and
Olitrem family.

We are pleased to present our new visual identity and brand architecture as part of our ongoing rebranding action.
After carefully studying our customers' opinions, we created an image and brand statement that reflect our values and mission. More than launching a new image, with our rebranding, we are giving life to 50 years of our heritage.
Mission
Olitrem's mission is to manufacture and market reliable and efficient equipment, adding value to our customers and suppliers through a professional team that is qualified in their business areas.
Vision
Olitrem's vision is to uphold a sustained growth in its various business areas, maintaining the flexibility that distinguishes it, while optimizing and improving processes according to the most modern practices in the industry. Increase the international visibility and recognition of its brand, always honouring the legacy of where it came from and the bond that characterizes it.
Values
Our Pride in our history
Leadership as a goal
Innovation as a slogan
Transparency as a pillar for successful partnerships
Respect for partners and employees
Excellence in everything we do
Merit suitably recognized
Sustainability of products and processes
Amazing customer service, ensuring the best service
Prevention Plan for Risk of Corruption and Related Infractions

In order to prevent, detect and sanction acts of corruption and related infractions, Olitrem prepared and approved its internal plan that defines the good ethical and legal practices of its members and all their professional relationships.

The Code of Ethics and Conduct formalizes an ethical and conduct framework for Olitrem, presenting a set of values and principles of action, as well as standards that the organization wishes to achieve and maintain in the development of its activity.

Olitrem seeks to promote equal opportunities between men and women, from selection and recruitment, bearing in mind the principle of equality and non-discrimination based on gender.